A few months ago a friend of mine gave me a cookbook called "The Indonesian Kitchen" and yesterday I decided to give a try. One recipe called "Pepes Ikan" or "Steamed Fish in Banana Leaves" sounded very yummy in my ears (Shut up, woman, everything sounds very yummy if you don't or cannot cook very well!!)
Anyways, I took the risk and the result was not as bad as I was afraid of. In fact, it was almost as yummy as it sounded :wink:. This is the recipe according to that cookbook.
What you need:
4 whole fish, about 350 gr. per fish
80 gr. scallions (sliced)
1 turmeric leaf (sliced)
3 kaffir lime leaves (chopped)
10 gr. lemon basil (sliced)
3 tablespoons vegetable oil
3 tablespoons  of chicken stock
4 banana leaves, about 25 x 30 cm per each
Spice pasta:
50 gr. shallots (peeled and sliced)
10 gr. bird's eye chilies (sliced)
15 gr. ginger (peeled and sliced)
50 gr. candlenuts (crushed)
10 gr. turmeric  (sliced)
2 stalks lemon grass (sliced)
Seasoning:
4 tablespoons lime juice
4 tablespoons vegetable oil
Some salt to taste
Some white pepper to taste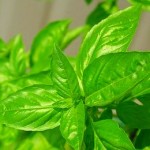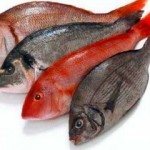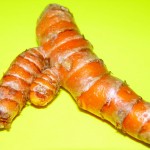 What to do:
Gut and clean your fish thoroughly
Use a sharp knife to make 4 slits on both sides of your fish
Rub your fish all over, including slits if using whole fish, with your seasonings
Refrigerate your fish for about 30 minutes
In the meantime, prepare your spice paste: combine all ingredients in a blender and grind them into a fine paste
Heat oil in a saucepan
Add your spice paste and sauté over low heat
Add the chicken stock to prevent sticking
Add all remaining ingredients (except salt and banana leaves)
Sauté for about a minute, remove from heat and leave to cool to room temperature
Season your fish to taste with some salt
Place one rounded tablespoon spice mixture on the center of each banana leaf
Place your fish on top and cover fish with more spice paste
Wrap your fish tightly in banana leaf and secure with kitchen string
Steam them for about 10 to 15 minutes and serve your fish as you like
Give it a try yourself and bon apetit!