What is for dinner tonight, ladies? I consider myself very lucky because I have a cookbook called "The Indonesian Kitchen". Of course, as a cooking dummy I always choose an easy recipe to follow.
Tonight I'll be cooking a dish called Ikan Kecap (Indonesian Soy Sauce Fish). Doesn't it sound yummy? It does and I hope that I'll get it right. This recipe serves 4 person and takes about 20 minutes to prepare and another 20 minutes to cook.
What you need
1 pound mackerel
1 teaspoon salt
2 tablespoons flour
3 tablespoons peanut oil
3 tablespoons lemon juice
1 tablespoon brown sugar
2 – 4 tablespoons soy sauce
4 large lettuce leaves
0,5 teaspoon shrimp paste
2 tablespoons water
1 medium onion (chopped)
1 large clove garlic (minced)
1,5 inch long piece fresh ginger (peeled and chopped)
1 red chili (seeded and chopped)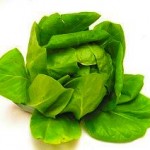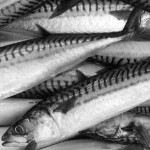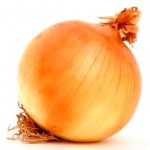 What to do
Wash your mackerel under cold water and pat dry with paper towels.
Cut your mackerel fillets into 2 x 3 inch pieces.
Mix salt and flour in a shallow bowl, roll your mackerel fillets in the flour one by one, and set them on a clean plate.
Heat 2 tablespoons of the peanut oil in a skillet and fry your mackerel for 3 to 4 minutes per side.
Place them on a plate, cover with foil to keep warm and set aside.
Mix shrimp paste and 2 tablespoons water together in a small bowl.
Clean and dry the skillet before heating the remaining 1 tablespoon peanut oil.
Add onion, garlic, ginger, and chili pepper and stir-fry for about 5 minutes.
Add shrimp paste to your onion mixture and cook for 2 minutes.
Add lemon juice, brown sugar, and soy sauce to taste. Stir them to combine.
Arrange lettuce leaves on four plates and place fish on top.
Finally, pour the sauce over the fish and serve.
Have a great spring weekend and bon apetit!