Are you all in the mood for some veggie food? I am. I love this recipe very much, not only because it's veggie food but also because it's very easy to make. Let's go ahead and get started.
What you need:
1 kg boiling potatoes, peeled and cut into 2,5 cm chunks
2 cucumbers, peeled, halved lengthwise, seeded and cut into 1,5 cm strips
8 carrots, cut diagonally into 2,5 cm. chunks
500 gr green beans
500 gr broccoli, thick stems remover
1/2 cup peanut butter
2 cloves garlic, crushed
1/2 teaspoon red-pepper flakes
1 tablespoon brown sugar
1/4 cup lemon juice
1 tablespoon soy sauce
3/4 teaspoon salt
1 cup hot water
2 scallions including green tops, chopped
1/3 cup toasted sunflower seeds or chopped peanuts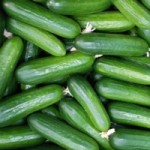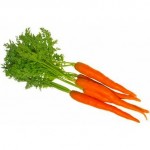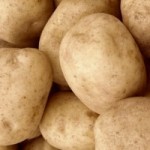 What to do:
Bring two medium saucepans of salted water to a boil.
Add the potatoes to one of the pans and cook until tender (about 10 minutes).
Remove with a slotted spoon and drain well and in the meanwhile, cook the green beans in the other pan until tender (about 4 minutes).
Remove with a slotted spoon and drain well. When a pan becomes available, cook the carrots and broccoli, separately, until just tender (about 3 minutes each).
Drain the vegetables well and in the meanwhile, puree the peanut butter, garlic, red-pepper flakes, brown sugar, lemon juice, soy sauce, slat and hot water in a blender.
Put one of the empty saucepans over moderately low heat.
Pour the sauce into the pan and warm through. Stir in the scallions.
Pour a little sauce on one large platter or individual plates.
Arrange all the vegetables in small piles over the sauce.
Sprinkle with the seeds and serve with the remaining sauce.
It does sound easy to make, doesn't it? It does and it tastes great! Just try and let me know how it tastes like:-)