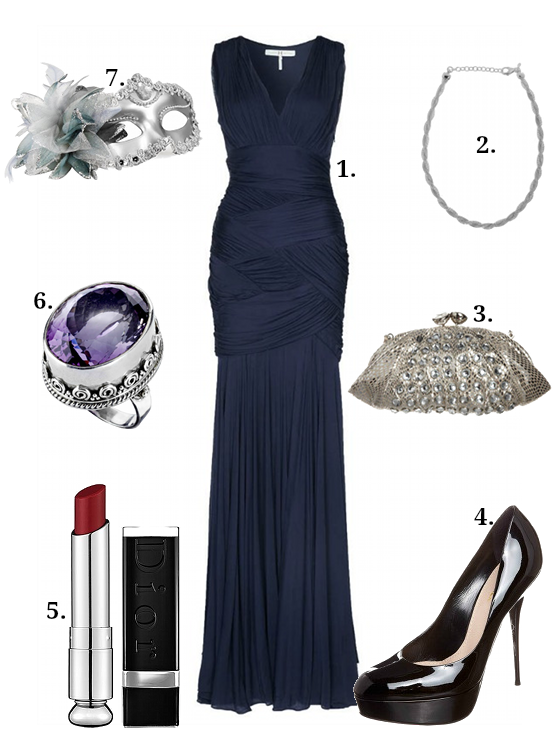 It is of course too early to countdown to New Year 2013 but it is just about the perfect time to get your New Year's Eve party outfit ready. You'ld agree that there is no bettter excuse than New Year's Eve party to dress up as if there is no tomorrow.
As you know that a New Year's Eve party is not the right event to play demure with your outfit. Yet, always make sure that you don't go overboard with what you're going to wear.
These are my recommendations for the upcoming New Year's Eve party outfit. Stay classy with a long dark blue gown and wear one of the kind jewelry and accessories to make yourself get noticed in the party crowd. Have a wonderful New Year's Eve Party!
1. Halston Heritage Maxi Dress (Dark Blue)
2. Argento Large Silver Twist Necklace (Silver)
3. Fiorelli JULIUS Handbag (Silver)
4. Sebastian High Heels (Black)
5. Christian Dior Addict Extreme Lipstick for Women, No. 536

6. Argento Amethyst Ring (Silver)
7. HM Venetian Style Silver Eye Costume Masquerade Mardi Mask