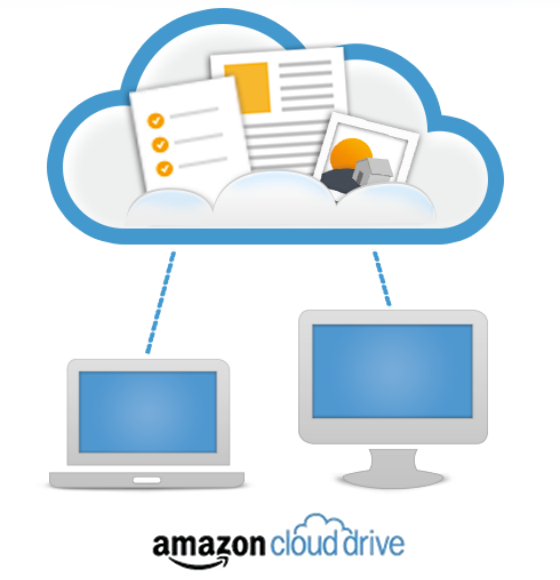 If you are already into cloud storage, you've probably known and have been using cloud storage services like Dropbox, SugarSync, SpiderOak, Mozy, Minus, Google Drive or Box. And I don't think that you will be jumping up and down to use yet another cloud storage service. However, one should never say NO to the Amazon Cloud Drive
that comes along with its 5 GB of free cloud storage and Cloud Drive App for Windows and Mac
.
What you need to know about Amazon Cloud Drive
This Cloud Drive App for Windows and Mac allows your files on your computer to automatically sync with your (online) Amazon Cloud Drive, so you can access them from wherever you are. You can also install the Cloud Drive Photos app for Android
, which allows you to protect your photos in the cloud and put your albums at your fingertips both from Android smartphones and tablets.
And how about some cloud storage for your music collection? Well, the Amazon Cloud Drive
also includes its Cloud Player Free that provides cloud storage for your 250 imported songs. Please note that your Amazon MP3 purchases do not count against these limits. Still need more cloud storage? Click here to purchase more of Amazon cloud storage
(see image below):
How to install Amazon Cloud Drive App on your computer
1. Click this link to download the Cloud Drive App for Windows and Mac
. Once downloaded, drag the Amazon Cloud Drive to Applications on your computer and then click on the Continue button (see images below):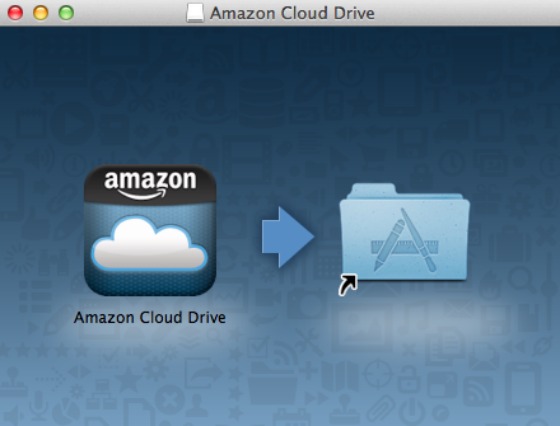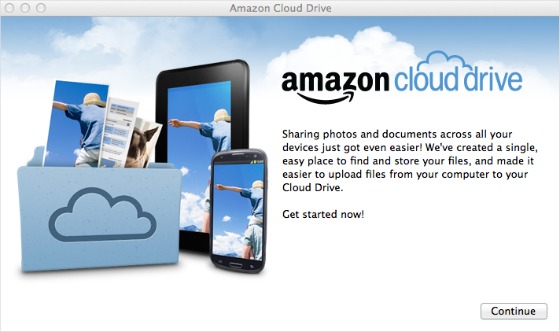 2. Sign in with your Amazon account or check the radio button next to the "No, I am a new customer" if you haven't had an Amazon account yet and you want to sign up for one (see image below):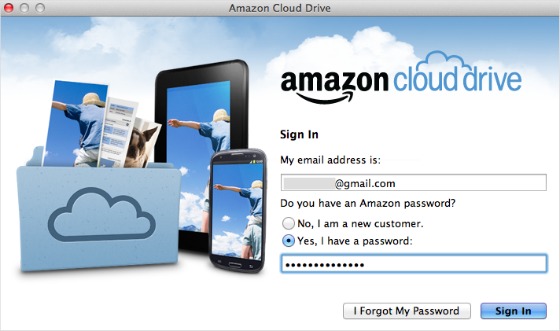 3. Click the "Sign In" button and then click on the "Create Cloud Drive Folder" button to complete the Amazon Cloud Drive
installation (see images below):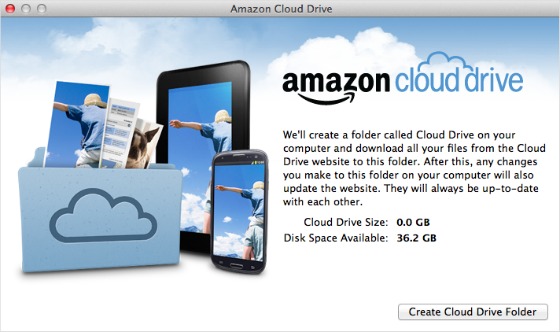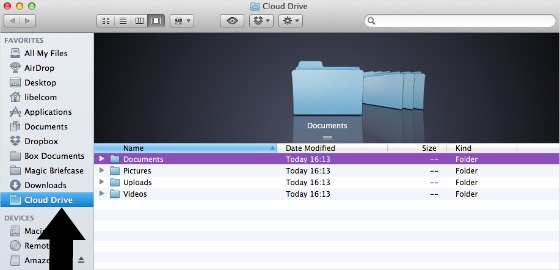 Note: you can find the Cloud Drive Folder on the left side of your computer, along with your Desktop, Applications (see image above).
After the installation has been completed, you can start using the Amazon Cloud Drive
on your computer. The Cloud Drive Folder consists 4 separate folders for your Documents, Pictures, Uploads and Videos. And of course, you can create additional folders right into the Amazon Cloud Drive on your computer or online.