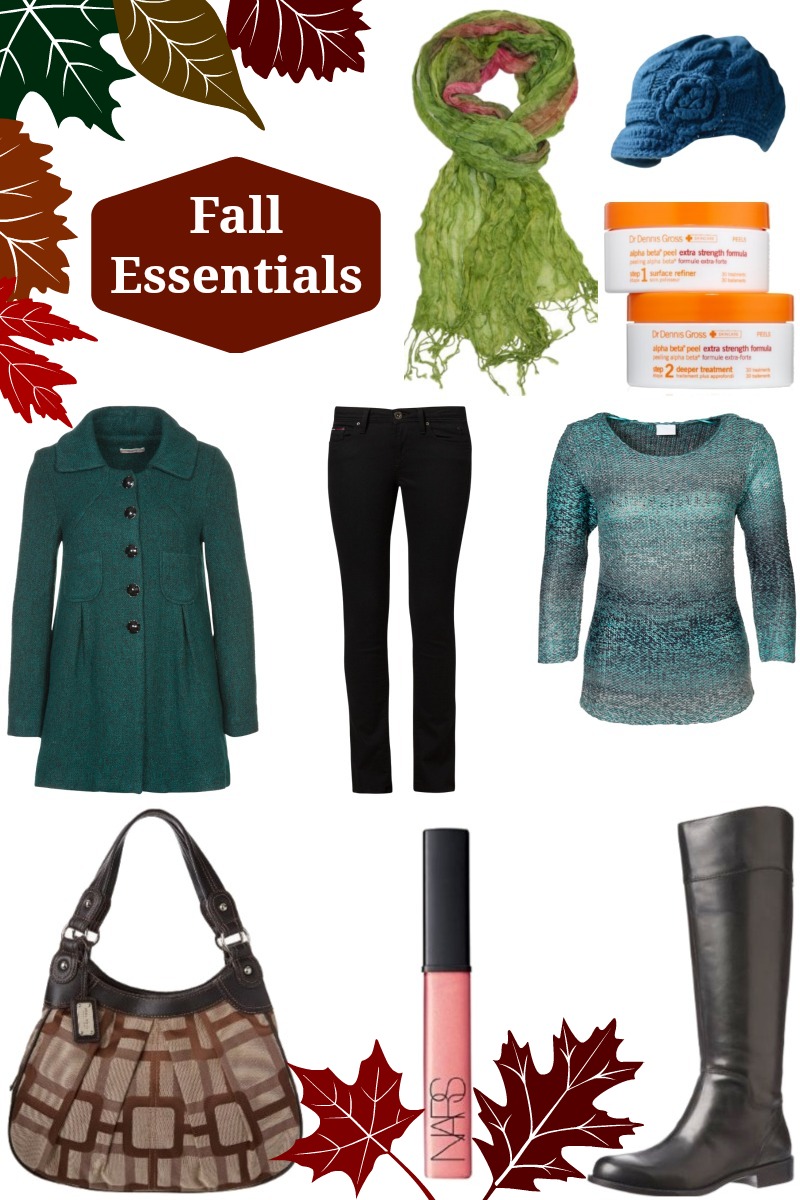 There is no doubt that november is the coziest month of the year. Just image yourself being at home with your loved ones having a very romantic evening, hot chocolate, scented oils and candle lights.
However, even the most romantic and coziest person such like yourself, you'll have to go outside regularly. The weather is starting to become very cold and less friendly. The followings are the Fall Essentials: The must-haves to protect your body from head to toe:

1. LibbySue-Impressionist Watercolor Crinkle Scarf in Apple Green
. The scarf has rich and fluid colors that washes into one another, which creates a wearable work of art. This scarf will brighten up your basics and is the perfect alternative to a necklace (available is various colors).

2. Hand Knitted Newsboy Hat with Short Soft Visor with Side Flower Embellishment
. The hand knitted newsboy hat is made with a short trendy visor and a big flower appliqué that keeps you fashionable and warm all year round (available in various colors).

3. Dr. Dennis Gross Skincare Alpha Beta Daily Face Peel, Extra Strength
protects your skin and diminishes the appearance of fine lines and wrinkles. This skincare also reduces pores and treats breakouts.

4. Darling Classic coat (color: green). The Darling classic coat is made with quintessentially English feel. It's created with the combination of vintage inspired details and feminine cuts (available on Zalando UK).

5. Hilfiger Denim NATALIE MICRO FLAIR (color: black). This slim fit denim is especially made from ultra-soft denim and have a relaxed, unstudied fit, and is perfect for this fall season (available on Zalando UK).

6. Vila GRADING Jumper/Sweater (color: green). This comfy sweater is very trendy with innovative designs and creative colour combinations. The must-have sweater to keep you warm and comfy this fall (available on Zalando UK).

7. Nine West Vegas Signs Four Poster Shopper (Khaki/Dark Brown)
features a pretty mix of geometric-patterned fabric, pebbled faux leather and contrast topstitching. The shopper also includes interior back wall zipper pocket and five interior multi-function pockets (available in 3 mixed colors).

8. NARS Lip Gloss by NARS (color: Orgasm)
. The extremely wearable and versatile lip gloss may be worn alone or over other lip formulas for added dimension. The lip gloss is enriched with vitamin E, which gives you ultra-smooth and hydrated lips (available in various colors).

9. Nine West Women's Counter-W Boot (color: black)
. This Nina West Women's boot is crisp, clean and utterly classic. The must-have looks of the season, and translating what is fun, hip and updated this fall season (available in 3 colors).

Bonus tip:
Want to buy those Fall Essentials from outside the US/UK? Click here to learn more about Borderlinx and click here to sign up for your US & UK shipping addresses.