It has been a quite long day and I am glad to be home. Now I need to figure out what I am going to have for dinner. When it comes to food, I need them to be healthy, practical and easy to prepare. Not only because I am a little bit tired to cook but also because I am not so much a fan of cooking to start with 😀
After about 5 minutes of not knowing what to cook, I decided to try one of Jamie Oliver's recipes, Smoked Salmon with Clementines:
What you need:
600g sliced smoked salmon
2 bunches of watercress or rocket, any thick stalks removed
3 punnets of salad cress, snipped
10 clementines, 8 carefully peeled and thinly sliced and 2 juiced
sea salt and freshly ground black pepper
extra virgin olive oil
1 lemon, cut into wedges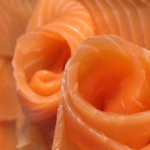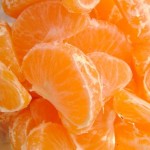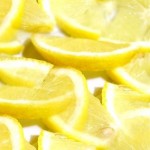 What to do:
Lay the smoked salmon out on a large serving plate. Place the watercress and salad cress in a bowl with your thinly sliced clementines.
Season the salad with salt and pepper, and then dress the salad with the juice of the two remaining clementines and the same amount of extra virgin olive oil.
Toss the salad and pile on top of the plated smoked salmon. Serve with the lemon wedges and a nice glass of something fizzy.
Serve with some good wholemeal bread.
Yeah, it sounds easy and delicious. Bon apetit!