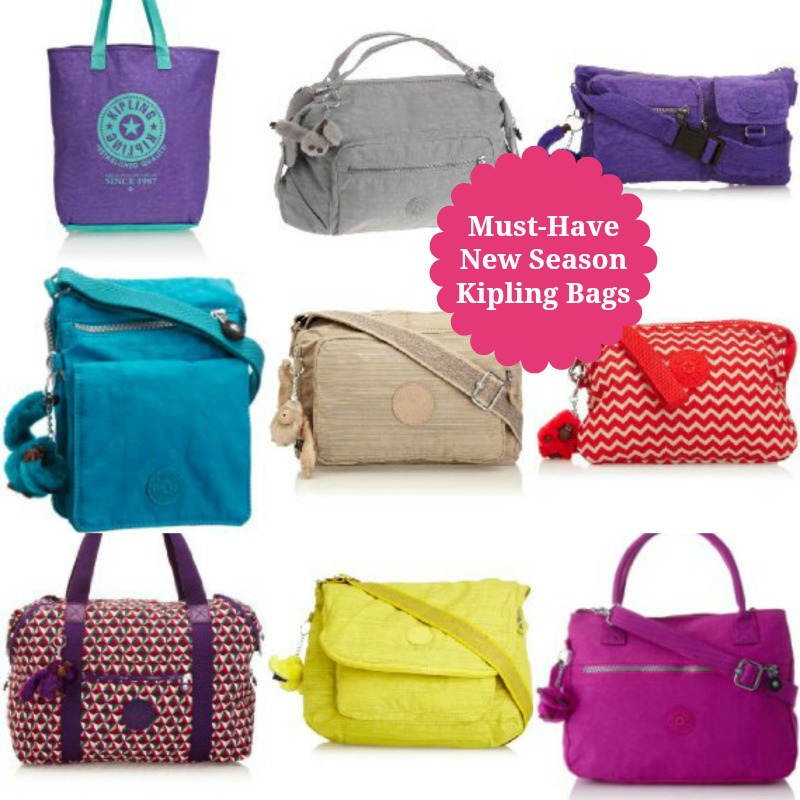 There are so many reasons and benefits why I love Kipling bags very much. First of, its material – for most of Kipling bags are made of synthetic and polyester. These materials make the Kipling bags ultra lightweight, durable, affordable and animal-frendly.
In addition, there are lots of variations of the Kipling bags in terms of style, size and color. It doesn't really matter what season it is and whether you need a bag for daily use or traveling. The Kipling bags are available in various styles, sizes and colors that you'll love.
The followings are some of Must-Have Kipling bags that you and I should be wearing this season. These Kipling bags are available on Amazon UK and can also be delivered to the United States:
1. Kipling Womens Hiphurray N Tote K1209860N Purple/Turquoise is ideal for errands and warm-weather escapes. Thanks to its foldability, you can pack the bag into a compact shape so you can always have it around on shopping trips and other adventures without taking up too much space.
2. Kipling Womens Creativity XL Purse K15156A90 Chevron Red PR
is destined to be your favorite pouch. The Creativity XL has three convenient storage pockets to help you keep your essentials like keys, make-up, media or wallet right by your side. The purse has a removable strap for grab-and-go style.
3. Kipling Womens Presto Shoulder Bag K1319261G Vivid Purple
is made of synthetic and polyester and comes with Kipling's metal monkey. You can turn this shoulder bag (across body) easily into a waist bag. This bag is large enough to keep your daily essentials.
4. Kipling Womens Garan Shoulder Bag K15176B19 Dazzling Yellow
is an all-around shoulder bag that surpasses the rest. Various pockets provide versatile space to keep all of your important items always by your side. A front compartment is easy to reach and zip pockets keep items secure.
5. Kipling Women's Reth Shoulder Bag, Dazzling Beige, K12969A95
features specialized storage and smartly placed pockets, while an adjustable shoulder strap delivers on-the-go convenience. The front pocket has an organization panel that keeps your phone, media-player, pens and other small items safely stored and always close at hand.
6. Kipling Womens Sevrine Backpack Handbag K1531113K Pink Orchid
is what everyday excellence looks like. The main storage compartment is divided in two for expert organization, while easy access pockets and the sturdy, stylish design offers two ways to carry for versatility.
7. Kipling Women's Eldorado Shoulder Bag
: It's compact size is big on practicality with an intelligently designed series of pockets that covers your on-the-go needs. Two zipped pockets are mixed with two velcro pockets to safely store cards, wallets, keys, phones and other essentials.
8. Kipling Messenger Bag CATRIN (Gentle Grey 826), K15177826
. This medium-sized handbag with removable shoulder strap is made to be you must-have bag. It has convenient storage pockets to keep your daily essentials right by your side. The purse has a strap for grab-and-go style.
9. Kipling Art M Medium Travel Tote Bag K01362A39 Triangle TR PR
is a medium-sized travel bag that's big on versatility. Unique zippers allow the bag to be customized into two shapes, rectangular or triangular. Three additional pockets help securely store the small things.
Bonus tips: